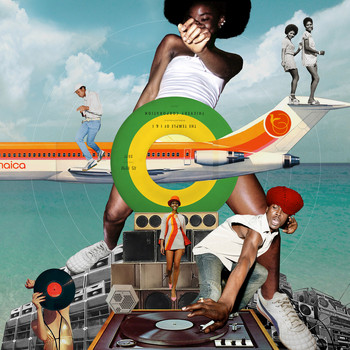 Preview The Temple of I & I
Record Label:
ESL Music, Inc.
Back catalog sale: click here to download classic Thievery Corporation albums from $6.99 for a limited time only
7digital

What we said:

Last we heard from Thievery Corporation they were indulging their passion for easy listening and bossa nova on 2014's Saudade. For this follow-up, Rob Garza and Eric Hilton decamped to Port Antonio in Jamaica with their rhythm section, to soak up the atmosphere and to explore their long-held love of the island's indigenous music. Thankfully, The Temple of I & I is no pastiche; rather, it finds the D.C.-based collective subtly infusing elements of reggae and dub into their smooth, sunrise-ready soundtracks. Fans should be familiar with their cast of guest stars too, which includes turns from previous-collaborators Mr. Lif, Puma Ptah, Lou Lou, Zeebo and Elin.
| Track Number | Track Title | Track Length | Track Price/Buy Link |
| --- | --- | --- | --- |
| 1 | Thief Rockers | 3:28 | |
| 2 | Letter to The Editor | 3:53 | |
| 3 | Strike the Root | 3:31 | |
| 4 | Ghetto Matrix | 3:46 | |
| 5 | True Sons of Zion | 4:04 | |
| 6 | The Temple of I & I | 4:18 | |
| 7 | Time + Space | 4:32 | |
| 8 | Love Has No Heart | 4:24 | |
| 9 | Lose to Find | 3:17 | |
| 10 | Let The Chalice Blaze | 4:44 | |
| 11 | Weapons of Distraction | 5:06 | |
| 12 | Road Block | 3:36 | |
| 13 | Fight to Survive | 3:56 | |
| 14 | Babylon Falling | 3:56 | |
| 15 | Drop Your Guns | 3:44 | |
Duration:

1:00:15
Genres:
℗ 2017 ESL Music
© 2017 ESL Music