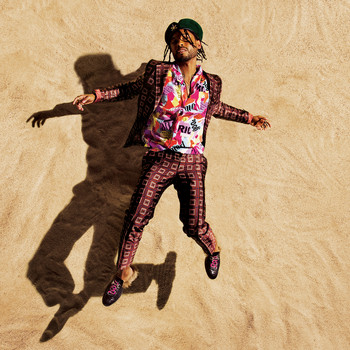 Preview War & Leisure
Record Label:
ByStorm Entertainment/RCA Records
7digital

What we said:

Los Angeles singer Miguel's narrative was once shaped by self-imposed rivalry with Frank Ocean, with whom the only valid comparison was their making (very different) forms of "alternative" R&B. Thankfully, the Grammy-winning artist has moved on, and is instead focusing on his enticingly warm, soul-infused creations. War & Leisure is his fourth full-length, and - although in interviews he's pointed to getting more political - this is largely still an album of sultry, sunny party tunes: "Pineapple Skies", for example, has a lithe Marvin Gaye-groove while Travis Scott-featuring "Sky Walker" glimmers with breezy euphoria. With jaunty music and impossibly smooth vocals, the latest from R&B's cosmic boy is delicious.
| Track Number | Track Title | Track Length | Track Price/Buy Link |
| --- | --- | --- | --- |
| 1 | Criminal | 4:34 | |
| 2 | Pineapple Skies | 4:41 | |
| 3 | Sky Walker | 4:20 | |
| 4 | Banana Clip | 3:21 | |
| 5 | Wolf | 3:29 | |
| 6 | Harem | 3:13 | |
| 7 | Told You So | 3:10 | |
| 8 | City of Angels | 4:18 | |
| 9 | Caramelo Duro | 3:33 | |
| 10 | Come Through and Chill | 5:22 | |
| 11 | Anointed | 3:53 | |
| 12 | Now | 4:09 | |
Duration:

48:03
℗ 2017 ByStorm Entertainment and RCA Records, a division of Sony Music Entertainment
© 2017 ByStorm Entertainment and RCA Records, a division of Sony Music Entertainment