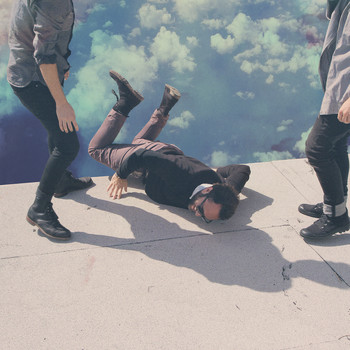 Preview Hummingbird
Record Label:
frenchkiss records
Read our exclusive interview with Local Natives.
7digital

Three years on the road can take its toll on any band, but LA's

Local Natives

had to contend with bereavement as well as in-band friction in the period following their debut album. Against the odds, they've weathered the storm, returning with a slightly reshuffled line-up and a sophomore album that not only draws on those difficult times, but transmutes them into a message of hope. Produced by Aaron Dessner of

The National

,

Hummingbird

finds the quartet eschewing the Afro-beat inflections of Gorilla Manor, for lush, widescreen dream-pop that swoons and soars. And while we're struggling to single out highlights from an album of this caliber, the slow-burning beauty of "You and I" and the beatific whirl of "Breakers" provide a great route in to one of the first great records of 2013.
| Track Number | Track Title | Track Length | Track Price/Buy Link |
| --- | --- | --- | --- |
| 1 | You & I | 4:21 | |
| 2 | Heavy Feet | 4:06 | |
| 3 | Ceilings | 2:56 | |
| 4 | Black Spot | 4:41 | |
| 5 | Breakers | 4:09 | |
| 6 | Three Months | 4:30 | |
| 7 | Black Balloons | 3:07 | |
| 8 | Wooly Mammoth | 3:26 | |
| 9 | Mt. Washington | 3:19 | |
| 10 | Colombia | 4:50 | |
| 11 | Bowery | 4:37 | |
| 12 | Ingrid (Bonus Track) | 4:24 | |
Duration:

48:26
Genres: