Pedestrian Verse (Explicit)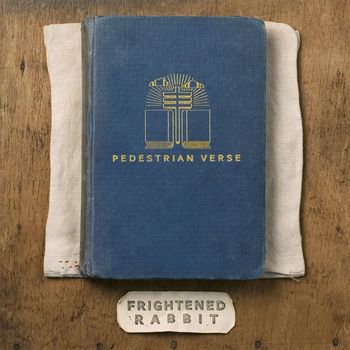 Explicit Content
Preview Pedestrian Verse (Explicit)
Record Label:
Canvasback/ATL
7digital

"Pedestrian Verse"? Talk about a gift to critics: had Frightened Rabbits' fourth studio offering been a dud, the headlines could have practically written themselves. Well, unlucky cynics: Selkirk's finest appear to have effortlessly dodged the bullet by delivering an album that's currently sending critics scrabbling for superlatives. Kicking off with a dusty piano lick and a killer couplet, opener "Acts Of Man" builds into an epic, lighters-aloft, slow-burner, driven by cacophonous percussion, distorted guitars and swooning vocal harmonies, and sets the bar high for the rest of the record. Elsewhere there's a bit of

Biffy

about the rousing chug of "The Woodpile", and a smidgeon of Final Straw-era

Snow Patrol

in the spidery synth arpeggios of "Backyard Skulls". All told, it's a major label debut with "crossover success" written all over it.
| Track Number | Track Title | Track Length | Track Price/Buy Link |
| --- | --- | --- | --- |
| 1 | Acts Of Man (Explicit) | 4:54 | |
| 2 | Backyard Skulls | 3:10 | |
| 3 | Holy | 3:39 | |
| 4 | The Woodpile | 3:28 | |
| 5 | Late March, Death March (Explicit) | 4:02 | |
| 6 | December's Traditions (Explicit) | 4:10 | |
| 7 | Housing (in) | 1:31 | |
| 8 | Dead Now | 4:08 | |
| 9 | State Hospital (Explicit) | 4:37 | |
| 10 | Nitrous Gas (Explicit) | 3:10 | |
| 11 | Housing (out) | 1:04 | |
| 12 | The Oil Slick | 4:40 | |
Duration:

42:33
Genres: